Castaway Films is very pleased to be working with Sage Fly Rods. Sage sponsored our first projects in Los Roques and Bristol Bay, and has been by our side many times since.
We are huge fans of the new TCX rods. If you check out our film Devil's Gold, you'll notice the beautiful lime green rods that were exclusively used on location in Bolivia. These things cast a mile, but at the same time have a soft touch. I have no idea how they do it!
My six is perfect for big trout, the eight is my rod of choice for bones, and the ten will be our primary carry rod for Indo Pacific Permit on the Seychelles Flats. We are also excited to be armed with the Xi3 in 12 and 13 for GTs, Milkies, and big Cudas and will be bringing along our14 weight Xi3's for Dogs, Sailfish, etc.. We firmly believe that Sage creates the finest fly rods on the plant PERIOD.
Thanks to Eric Gewiss, Kara Armano, and Marc Bale for your kind support.
Sage Manufacturing
8500 Northeast Day Road
Bainbridge Island, WA 98110
USA
(800) 533-3004
www.Sageflyfish.com
Check out these beauties...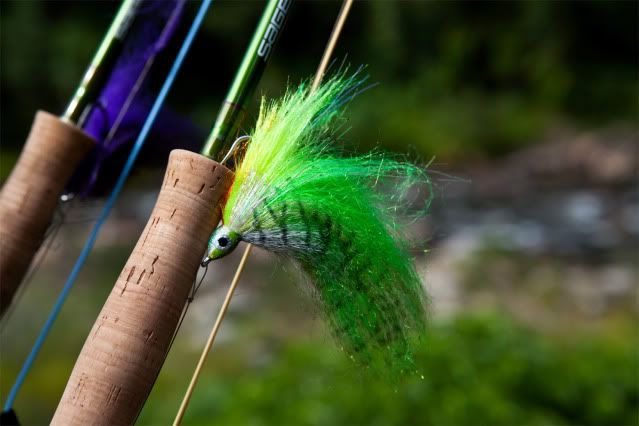 We had no problem turning over these Glimmer minnows and 40 wire leaders with our 8 weight TCXs in Bolivia. While we enjoyed the TCR in Patagonia, we much prefer the new iteration of the performance TCX
Ryan (middle) and Grant (Right) with TCX 890-4 rods and a few nice PACUs
Ryan showing off a twist of lime as he hooks a PACU